Important Resources
---
"It is never too late to be the person you should have been." TS Elliott
---
RESOURCES IN MAUI
CARES
Women helping Women
Call 808 242 6400 for Domestic Violence shelters in Maui

AmericaWell - Amwell makes it easy for you to talk to a therapist, immediately, from your home.
THE WARRIOR STORIES PLATFORM
A web-based storytelling tool that provides an engaging, empowering way for Service members and veterans to tell their trauma story visually.
---
GENERAL RESOURCES
Psychology Today Therapist Finder
On Line Therapy Apps Annie can be reached Through

Doxy.me


GoodTherapy.org
---
Valuable Web Sites
Jituzu Link to sign in for "I am a new Client"
Jituzu Calendar Link for "I am an Existing Client"
---
HELPFUL READING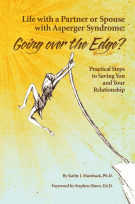 Life With a Partner or Spouse With Asperger Syndrome: Going over the Edge? Practical Steps to Savings You and Your Relationship
Dr. Kathy Marshack
http://www.kmarshack.com/
Specializing in Aspberger's Syndrome and Relationships.
The Depression Cure: The six step program to Beat Depression without Drugs.
By Stephen S Ilardi
For those struggling with dysthymia, depression or recovering from a stroke this is an excellent book filled with doable activities and principles for feeling better.